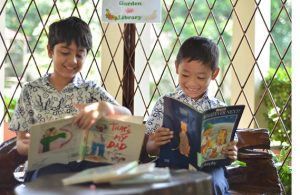 Jakarta Montessori School follows the educational philosophy of Dr Maria Montessori (1870-1952).  Its purpose is to assist in the total development of the child – social, emotional, intellectual, linguistically, physical, cultural and spiritual – so that the child will be better prepared for life and able to adjust to the changing conditions of their environment.
The Montessori approach to education is child centred and is based on mutual respect and co-operation.
Montessori education offers children the opportunity to realise their potential and seeks to promote :
self-confidence, self-esteem, a sense of achievement and self-worth
independence and tolerance with a respect for the rights and needs of others
co-operation with others and a sense of community
concentration and persistence in completing a task
initiative and self-motivation whilst employing good work habits
a joy of work and a love of learning
creative intelligence and imagination
ability to discriminate and judge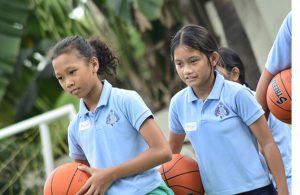 In order to achieve these goals, the School provides an ordered and secure environment where the child feels free to explore and discover. The Montessori environment is specially prepared to meet the needs of the child at each particular level of development.  The School has a set of values that it holds fundamental to the operation of the School.  The Values Paper helps to maintain a vision and acts as a guideline for a range of activities within the community including leadership and administration.