Academic Advisor, Mrs. Carol Engmann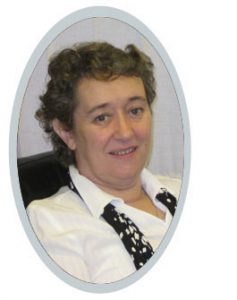 I would like to welcome you to Jakarta Montessori School, where I have had the privilege of working since 1991.
I invite you to come visit our beautiful facilities which are situated in a green area in South Jakarta, Indonesia, where the air is clean and fresh and the environment is healthy and tranquil for your children.
In September, 2005 we moved into our new and purpose built school, which is designed with the Montessori Method of Education in mind. There are large and spacious classrooms, with outside areas where children can learn about nature and enjoy the fresh air.
Here at Jakarta Montessori School, we help your children to understand the world in which they live and their role in it, both now and in the future. To this end, our curriculum is an integrated one with emphasis on self-discipline, independence, a freedom with attached responsibility, and a tolerance and appreciation of all cultures and traditions.
You only have to see the children's enthusiastic faces to appreciate that such an environment is good for your child. They are happy and eager to attend school each day, often asking their parents if they can come back on weekends!
We pride ourself in providing an extensive all-round education, supporting not only your children's academic development but also their social, emotional, physical and linguistic skills, through our prepared environments both within the classroom and outside in the school grounds
Please feel free to contact the school at your convenience, to arrange a visit and discuss the benefits of a Montessori Education for your child at Jakarta Montessori School.
Welcome to Jakarta Montessori School
Founder, Mrs Genia Sonneville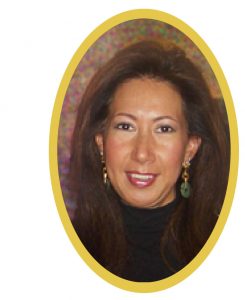 As parents, we all face an important decision when it comes to choosing a school for our children. It is every parent's wish to be able to provide for their child a solid educational foundation, from which your children can develop thier goals.
Jakarta Montessori School's aim is to give your child the best possible beginning to develop themself physically, mentally and emotionally. As a Montessorian is my sincere hope that your child, given the opportunity in our school's prepared environments and with guidance from our specialised teachers, will develop a love for learning and achieve independence, self-confidence and self-esteem. As our Montessori Programmes are centred on the child, it encourages the foundation of interest in learning.
At Jakarta Montessori School, your child will be in a unique environment. Not only will they learn to work to the best of their ability, but also they will learn to care for and respect others, understand the meaning of sharing and, develop a natural curiosity of the world around them.
Too often I have been asked by parents .. "when is the right time for my child to begin to do things for themselves?" .. The answer is quite simple. A child needs to do things for theirself from the beginning of life, from the moment they are capable of doing those things. This urge is revealed again and again by your child. We have so often heard children of a few years old say "Help me to do it by myself". By helping your child to do things by themself you are helping the independence of your child.
Dr. Maria Montessori wrote in one of her many writings: "We must help the child to act for himself, will for himself, think for himself, this is the art of those who aspire to serve the spirit. It is the teacher's joy to welcome the manifestations of the spirit, answering not faith. Here is the child as he should be; the worker who never tires, the calm child who seeks the maximum of effort, who tries to help the weak while knowing how to respect the independence of others, in reality the true child."
I hope that our school will become your choice for your child as we have a lot to offer. Do not hesitate to contact the school for an appointment or to arrange to view the school at your convenience.
I wish you a warm and friendly welcome.